Highly Skilled Bathroom Remodeling Contractors
Is your bathroom old and outdated? Perhaps you need to expand your bathroom? Whatever your reasons for coming to us for bathroom remodeling services, Able Roofing & Construction will be happy to turn your dreams into reality. We've served as local bathroom remodeling contractors for customers throughout south Texas since 1962, and we would love to give you the new bathroom you're dreaming of. Contact us today for a free consultation and quote!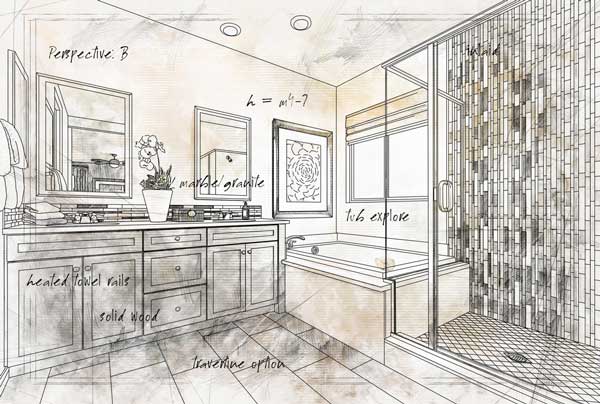 Our Bathroom Remodeling Services
We can give your entire bathroom a makeover or give it a simple update. As experienced bathroom remodeling contractors, our most popular services are:
Flooring replacement
Tub-to-shower conversions
New tub/shower installation
Plumbing
Electrical
Lights
Fixture installation
Sinks/faucets
Bathroom fans
And more!
Why Choose Us for Your Bathroom Remodel
Able Roofing & Construction not only has over 50 years of experience in bathroom remodeling, we also have a strong commitment to making sure our customers are happy. We treat every project as if it were our own home. We promise to listen to your ideas and help you create the bathroom of your dreams. From the initial design to the final touches, we're here to make your bathroom remodeling project a happy experience!
We bring elite professionalism to every job. We understand that hiring a contractor to work on your home can feel daunting, but we want to make you feel confident that your expectations will be met and even exceeded. When you work with Able Roofing & Construction, you can have peace of mind knowing your property is in expert hands.
Contact Us Today for a Free Remodeling Quote
Imagine your bathroom remodel completed and then come to us for those perfect results. We can't wait to listen to your ideas and give you the bathroom you've been dreaming of. For a free consultation and quote, call us today at (409) 948-1033 or fill out the convenient online form.