Types of Shingles & Other Roofing Materials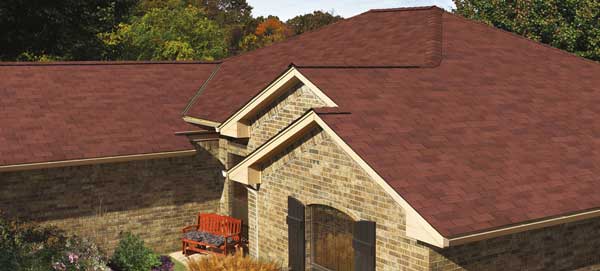 When you need a roof replacement or a new-construction roof installed in Galveston County or the surrounding area, come to Able Roofing & Construction. We specialize in asphalt shingle roofs, as well as wood, metal and flat roofing options. We serve both residential and commercial customers.
Most Popular Types of Roofing Shingles
Our company installs only the best roofing materials when completing roof replacement and installation projects. Materials are sourced from the leading roofing manufacturers, including GAF, CertainTeed, TAMKO and Owens Corning. While we have experience installing and repairing a wide range of roofing types, our most popular choices for new shingle roof installations are:
Laminated/Architectural Shingles. Commonly known as "laminated architectural shingles" or simply "architectural shingles", these shingles are a popular choice for both residential and commercial customers. They are made with asphalt but have a thick laminate base that creates a thicker shingle. This provides exceptional durability and a distinct 3D appearance that many customers love.
Asphalt 3-Tab Shingles. Standard asphalt shingles, also known as 3-tab, are a low-cost roofing option that comes in a large selection of colors. They're great for new installations or roof replacement projects.
Other Roofing Options
Interested in something different than asphalt shingles? We also specialize in wood shingles, metal roofing and flat roofing. We can help you choose the perfect roofing material for your new roof.
Wood Shingles: For a gorgeous rustic appearance, wood shingles are the best choice. While they require regular maintenance, wood shingle roofs are long-lasting and boost curb appeal.
Metal Roofing: Metal offers exceptional durability, energy efficiency and a unique appearance. We install beautiful metal roofs, so ask us about all of the metal options today!
Flat Roofing: We have the expertise you want when hiring a roofer to protect your flat-roofed property. We will use the best flat roofing materials and ensure a watertight seal.
Contact Us for a Free Roofing Consultation & Estimate
Able Roofing & Construction would love to earn your business as your trusted roof replacement and installation contractor in south Texas. Call us today at (409) 948-1033 or fill out the convenient online form to get started.